Landscaping Tips to Avoid Emergency Sewer Repair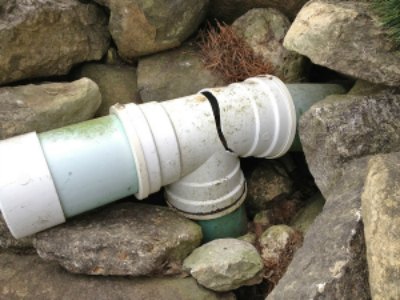 Is your home's sewer line at risk of failure because of landscaping choices you made? Many homes in the Glendora area have older trees and bushes on their properties that may have roots that have grown into the sewer line, which can create cracks. When a sewer line fails, toilets won't flush, shower and bathtub drains become clogged, and you may experience raw sewage backing up into sinks and floor drains in your home. At Glendora Primo Plumbing, we know it's important to take care of your home's main line. Here are some landscaping tips to help you avoid emergency sewer repair.
Plan Before You Plant
If you're planting new trees or bushes, take the time to locate the sewer line in your yard. To find the line, look for the sewer cleanout. Once you locate the line, be mindful of where you plant. Plant bushes and trees at least 10 feet from the line. This is the minimum distance recommended by licensed plumbers to prevent root intrusion. The farther away you plant from the sewer line, the better because large trees have extensive root systems that develop massive horizontal spread as they grow.
Consider Root Barriers
Chances are if you have a sidewalk on your property, you already have root barriers. Municipalities install these contraptions to keep root intrusion from affecting sidewalks. However, because the sewer line on your property is technically your responsibility to maintain, there are probably not root barriers installed. If you have an older home with large trees on the property that are close to the sewer line, consider installing root barriers to prevent future problems.
Remove Existing Trees
It's not something that's easy to consider, but if you own an older property with large trees that are close to the sewer line, you may want to consider removal. Removing a tree isn't an easy task and it can be heartbreaking to cut down a tree that isn't diseased or otherwise damaged. However, the cost to remove a tree is much less expensive than dealing with complete sewer pipe replacement, which can extend into the tens of thousands.
Call Your Local Glendora Plumber
If you have questions about sewer pipe maintenance or need emergency sewer repair in Glendora, give us a call. We can get a licensed and bonded plumber to you in less than 90 minutes – day, night, overnight, and weekend. We're always here for you!