Preventive Maintenance Tips to Avoid Emergency Drain Service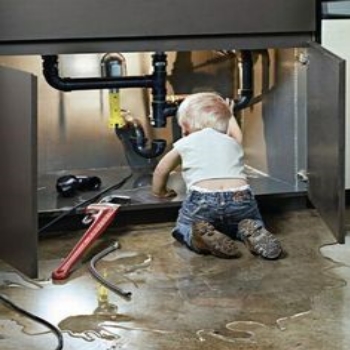 Do you want to avoid an unexpected plumbing repair? With a little bit of preventive maintenance it is possible to avoid emergency drain service. At Glendora Primo Plumbing, we know that a little TLC can go a long way toward extending the life of your drains and pipes. It can also save you a lot of money.
Spend Money on Professional Drain Cleaning
Every day hair, soap scum, grease, food, and other substances pass through the drains in your home. After years of usage without professional drain cleaning, debris can begin to accumulate in the pipes. You may not be experiencing any problems now, but trust us. If you haven't had a drain cleaning plumber visit your home recently, a potential emergency is just around the corner.
Professional drain cleaning services aren't expensive. In fact, at Glendora Primo Plumbing, we run drain cleaning specials all the time that include the use of the hydro jet and a drain inspection camera. Spending a little bit of money to keep your drains clear is nothing compared to the expense of pipe replacement or water damage restoration.
Educate Your Family on Waste Disposal Methods
Just because it looks like the kitchen sink and toilet are tough enough to handle whatever you throw at it doesn't mean you should. Both of these plumbing fixtures are delicate and are designed only to accept certain things. For example, only toilet paper should be flushed. You may think there isn't much difference between toilet tissue and paper towels or facial tissues, but there is.
Likewise, your kitchen sink isn't designed to accept food scraps, grease or fat. These items can quickly build up and lead to impenetrable clogs. Save food scraps for the garbage disposal and dispose of grease or fat in a glass container.
Call Right Away for Emergency Drain Service
If you find yourself in need of a Glendora plumber now, call us first for emergency drain service in Glendora. We'll get a plumber to your house in less than 90 minutes and use the latest equipment to make sure clogs are taken care of completely.